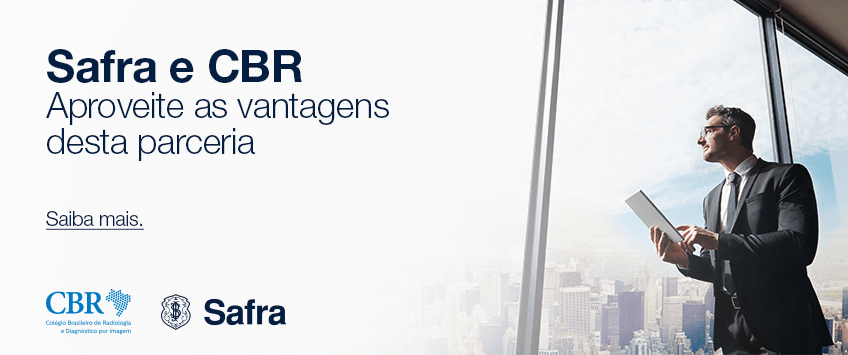 Safra and CBR - Take advantage of this partnership!
Safra is a financial institution present in 22 countries, part of a group over 175 years old and the 4th Largest Private Bank in the country *.
We offer differentiated products and our highly qualified team provides close, careful and dedicated assistance, taking into account the investor profile and our commitment to performance.
Due to the partnership established with CBR¹, we offer members who are in default exclusive advantages for opening a checking account:
- Service package exemption²
- Mastercard® Black³ and Platinum⁴ Credit Card First Annuity Waiver
- Differentiated conditions in foreign exchange operations⁵
- 0% fee in Treasury Direct custody⁶
Take the opportunity to be a client of one of the leading asset managers in the market and gain access to the best investment products.
Schedule a personalized consultation through the email sejacliente@safra.com.br
* According to the Central Bank. 1. Offer linked to the realization and maintenance of minimum application of R $ 50 thousand in the first year. 2. Master Package, Free Events included. Excess Transactions will be billed as one-off charges as disclosed in Rate Charts. 3. For the first annuity of the Mastercard Black card, with an initial minimum application of R $ 300 thousand. 4. For the first annuity of the Mastercard Platinum card. 5. For purchasing paper money. 6. Important: BM&F Bovespa charges 0.30% pa on the value of the securities. All sections and minimum values of application are subject to change, as communicated in service channels and rate table.