There are 45 minutes of activity, 20 to 25 minutes of class followed by cases that illustrate the topic, with the possibility of sending questions to a moderator.
The activity takes place every 4 weeks, always on Tuesdays, from 12:15 pm to 1:00 pm (Brasília time).
Participants with 75% annual webinar attendance will receive a professional upgrade certificate.
Resonance in Endometriosis: How to prepare and why to use the structured report
Speaker: Dr. Alice Brandão
Moderator: Dr. Valdair Muglia
Date: November 19, 2019
Time: 12:15 pm (GMT)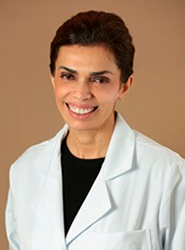 Dr. Alice Cristina Coelho Brandão
Specializing in woman's image | Image coordination of the woman Fleury RJ
Clinic Coordinator Fonte Imagem
Author of three books on Image of Women with international publication
Harvard Medical School Training Massachusetts General Hospital, Karolinska Hospital, Stockholm Sweden and Washington University and Seattle Cancer care alliance
All CBR defaulting members can listen to this edition of the CBR Webinar free of charge.