Revisiting hepatic vascular lesions will be the theme of the 2nd edition of the Online Symposium - GIS of the Abdomen.
Revisiting hepatic vascular lesions
Speaker: Dr. Giuseppe D 'Ippolito
Moderator: Dr. Manoel de Souza Rocha
Date: May 20, 2020 (Wednesday)
Time: 12h (Brasilia Time)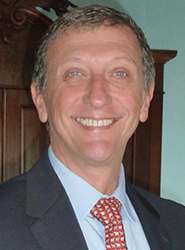 Dr. Giuseppe D 'Ippolito
Associate Professor at Escola Paulista de Medicina; Fleury Group Medical Education Coordinator; CEAR member of CBR.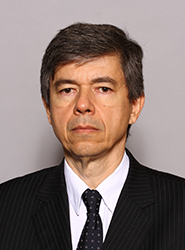 Professor Dr. Manoel de Souza Rocha
Associate Professor, Department of Radiology and Oncology, Faculty of Medicine, University of São Paulo.
Former President of CBR
Abdomen GIS Online Symposium
The Abdome's SIG Online Symposium are unprecedented classes taught by professors from all over Brazil on various topics within the "Abdome" area, which aim to enrich the professional update content program offered by SIG CBR.
The content is directed to CBR members (Residents, radiologists and also associate students who are interested in the subject).
Classes take place every Wednesday of the month, except on the first, when the GIS Abdomen case meeting takes place. Always at 12:00 (Brasília time)
Participants with an annual attendance of 75% at the Abdomen SIG Online Symposium will receive a professional update certificate.
If you have any questions, please contact CBR at the email address educacao@cbr.org.br