Liver segmentation by ultrasound
Speaker: Dr. Wagner Iared
Moderator: Dr. Valdair Muglia
Date: August 25, 2020
Time: 12:15 pm (GMT)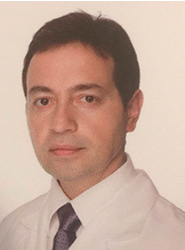 Dr. Wagner Iared
Radiologist; PhD in Health Sciences at UNIFESP;
High Excellence Diagnostic clinical staff; Professor at the Center for Improvement in Ultrasonography Dr. Giovanni Guido Cerri; Advisor in the Graduate Program in Evidence-Based Health at UNIFESP; DASA Ultrasound Coordinator, in São Paulo; Coordinator of the National Ultrasound Commission of CBR.
All CBR defaulting members can listen to this edition of the CBR Webinar free of charge.
There are 45 minutes of activity, 20 to 25 minutes of class followed by cases that illustrate the topic, with the possibility of sending questions to a moderator.
The activity takes place every 4 weeks, always on Tuesdays, from 12:15 pm to 1:00 pm (Brasília time).
Participants with 75% annual webinar attendance will receive a professional upgrade certificate.