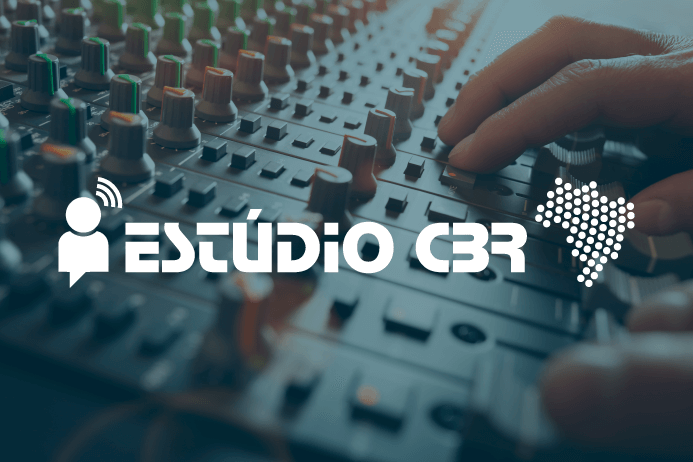 THE CBR Studio is broadcast live by Workplace, in the group It turns out CBR. It happens every fortnight, at Thursdays at 7 pm, with specialists who discuss the most varied subjects of Radiology and Diagnostic Imaging, with the possibility of making comments and answering questions with guests during the broadcast.
Check out the latest programs below video or listen in format podcast, available on iTunes, SoundCloud and Spotify.
Videos are also available on our YouTube channel.
August 13, 2020
Theme: How will the post-pandemic residency / improvement programs look? Clarifications on CNRM's public positioning
Moderator: Dr. Hilton Leão. Guests: Dr. Luiz Kimura, Dr. Regina Lucia Elia Gomes, Dr. Valdair Muglia. CEAR members: Dr. Carlos Fernando de Mello Junior, Dr. Carol Fernandes Jerzewski Sotero da Cunha, Dr. Cristina Pantaleão Fonte.
July 2, 2020
Theme: "Ultrasonography is medical practice: performance of CBR's professional defense"
Guests: Drs Alair Sarmet Santos and Wagner Iared.
June 9, 2020
Theme: "Update of image guidelines at Covid-19: National and International Actions"
Guests: Dr. Jeffrey Kane, Dr. César Araujo, Dr. Dante Escuissato and Dr. Gustavo Meirelles
June 4, 2020
Theme: "Histological aspects of COVID-19 - Radiological correlation with minimally invasive autopsy"
Guests: Dr. Luiz Fernando Ferraz da Silva and Dr. Ellison Cardoso
May 21, 2020 at 6:00 pm
Theme: "How does CBR contribute to the formation of the future radiologist doctor?"
Guests: Dr. Regina Lucia Elia Gomes, Dr. Túlio Augusto Alves Macedo and Dr. Valdair Muglia