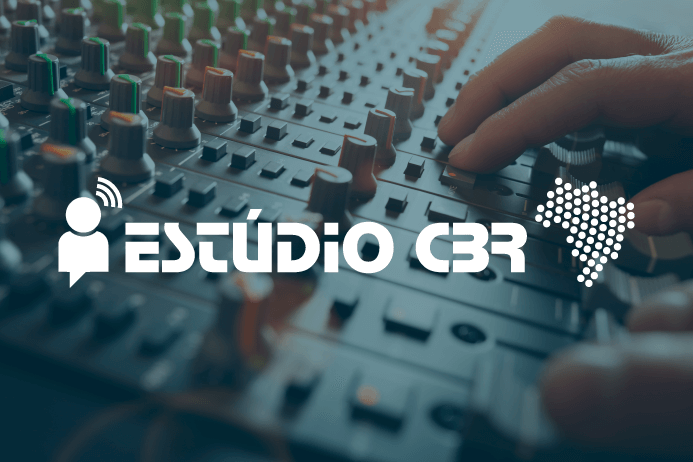 THE CBR Studio is a program broadcast live by Workplace, in the group It turns out CBRfortnightly at Thursdays at 7 pm, in which experts debate the most varied matters related to the radiological area and allows viewers the opportunity to comment and ask questions to guests about topics covered during the broadcast. The program has been dedicated to topics such as artificial intelligence, professional defense, 3D printing, current aspects of breast and prostate imaging, emergency radiology, among others.
Can't watch CBR Studio Live? Check out the latest programs on video or listen anywhere the podcast, available for Android on the SoundCloud app and for IOs on iTunes.
Watch previous videos on here.
June 9, 2020
Theme: "Update of image guidelines at Covid-19: National and International Actions"
Guests: Dr. Jeffrey Kane, Dr. César Araujo, Dr. Dante Escuissato and Dr. Gustavo Meirelles
June 4, 2020
Theme: "Histological aspects of COVID-19 - Radiological correlation with minimally invasive autopsy"
Guests: Dr. Luiz Fernando Ferraz da Silva and Dr. Ellison Cardoso
May 21, 2020 at 6:00 pm
Theme: "How does CBR contribute to the formation of the future radiologist doctor?"
Guests: Dr. Regina Lucia Elia Gomes, Dr. Túlio Augusto Alves Macedo and Dr. Valdair Muglia
May 21, 2020 at 12 noon
Theme: New Technologies: RadVid19
Invited: Dr. Claudia Costa Leite
April 30, 2020
Theme: "Impact of the pandemic on the training of the Resident / Improving physician in Radiology"
Guests: Dr. Eliane Maria Pinto Fiuza Ferreira, Dr. Giuseppe D 'Ippolito, Dr. Luiz Kimura, Dr. Marcel Koenigkam Santos, Dr. Mayra Veloso A. Soares, Dr. Regina Lúcia, Elia Gomes and Dr. Viviane Peterle.