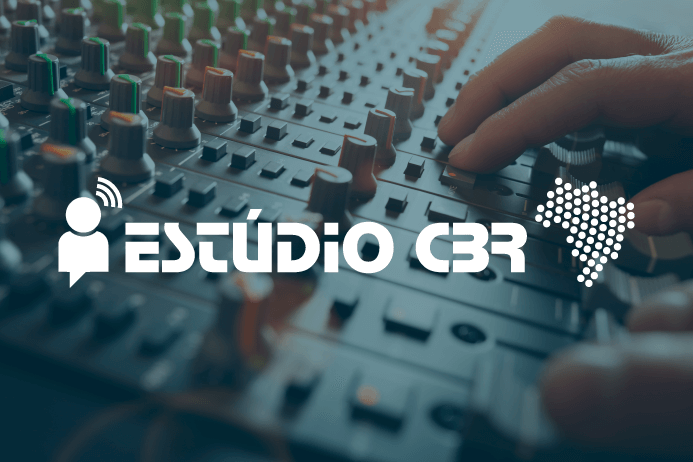 THE CBR Studio is broadcast live by Workplace, in the group It turns out CBR. It happens every fortnight, at Thursdays at 7 pm, with specialists who discuss the most varied subjects of Radiology and Diagnostic Imaging, with the possibility of making comments and answering questions with guests during the broadcast.
Check out the latest programs below video or listen in format podcast, available on iTunes, SoundCloud and Spotify.
Videos are also available on our YouTube channel.
May 21, 2020 at 12 noon
Theme: New Technologies: RadVid19
Invited: Dr. Claudia Costa Leite
April 30, 2020
Theme: "Impact of the pandemic on the training of the Resident / Improving physician in Radiology"
Guests: Dr. Eliane Maria Pinto Fiuza Ferreira, Dr. Giuseppe D 'Ippolito, Dr. Luiz Kimura, Dr. Marcel Koenigkam Santos, Dr. Mayra Veloso A. Soares, Dr. Regina Lúcia, Elia Gomes and Dr. Viviane Peterle.
April 28, 2020
Theme: "Legal aspects of labor in the current pandemic: Conversation with experts"
Guests: Dr. Alan Skorkowski, Dr. Fernando Leone Carnavan and Dr. Gilberto Bergstein.
April 23, 2020
Theme: "" Impact of Covid-19 on Radiology: Exchange of experiences in Brazil and the USA "
Guests: Dr. Daniel AT Souza, Dr. Frederico F. Souza, Dr. Luiz Tenorio Siqueira, Dr. Ricardo C. Cury and Dr. Rosana Souza Rodrigues
April 3, 2020
Theme: "Doubts about the epidemic: Infologist's view"
Invited: Dr. Paola Cappellano Daher