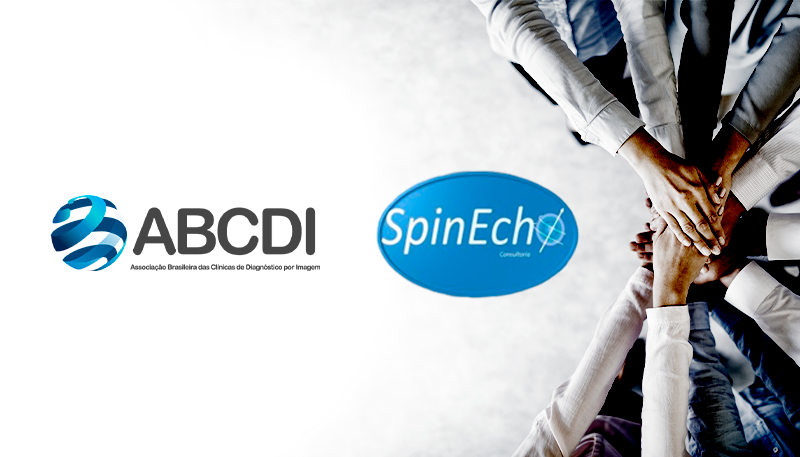 ABCDI entered into a new partnership with the consultancy SpinEcho, a technical and commercial advisory company specializing in diagnostic imaging equipment. With this new benefit, clinics associated with ABCDI can count on support geared to their needs, always with a focus on the best cost and benefit ratio. A discount of 20% will be offered on the budget of each service offered.
Know the services:
Technical assistance
Due to the high complexity of the equipment, trained professionals will seek to equalize the technical specifications according to the needs of each client so that the service acquires the equipment that best meets their real needs, avoiding unnecessary expenses and, especially, surprises in the post- sale.
Commercial advice
Support in complex negotiations with manufacturers, protecting the interest of clinics and creating specific negotiation strategies for each situation. In addition to creating business plans and financial feasibility for the acquisition and after-sales project, including service and equipment maintenance contracts.
Market intelligence
Conducting market studies focused on micro-regions, identifying population density, coverage of lives by SUS and agreements. Ideal for clinics that project expansion of your brand in new regions, aiming at sustainable growth and rapid return on investment.
Continuous improvement program
On-site action to identify points of improvement for increasing productivity (review of protocols, patient logistics, scheduling of exams, reception, equipment upgrades). Training of technical staff and collaborators in environments with safety restrictions regarding the current rules for radiological and electromagnetic protection.
ABCDI is available to answer any questions regarding this new benefit and to support clinics in their first contact with SpinEcho. Please contact us for more details.