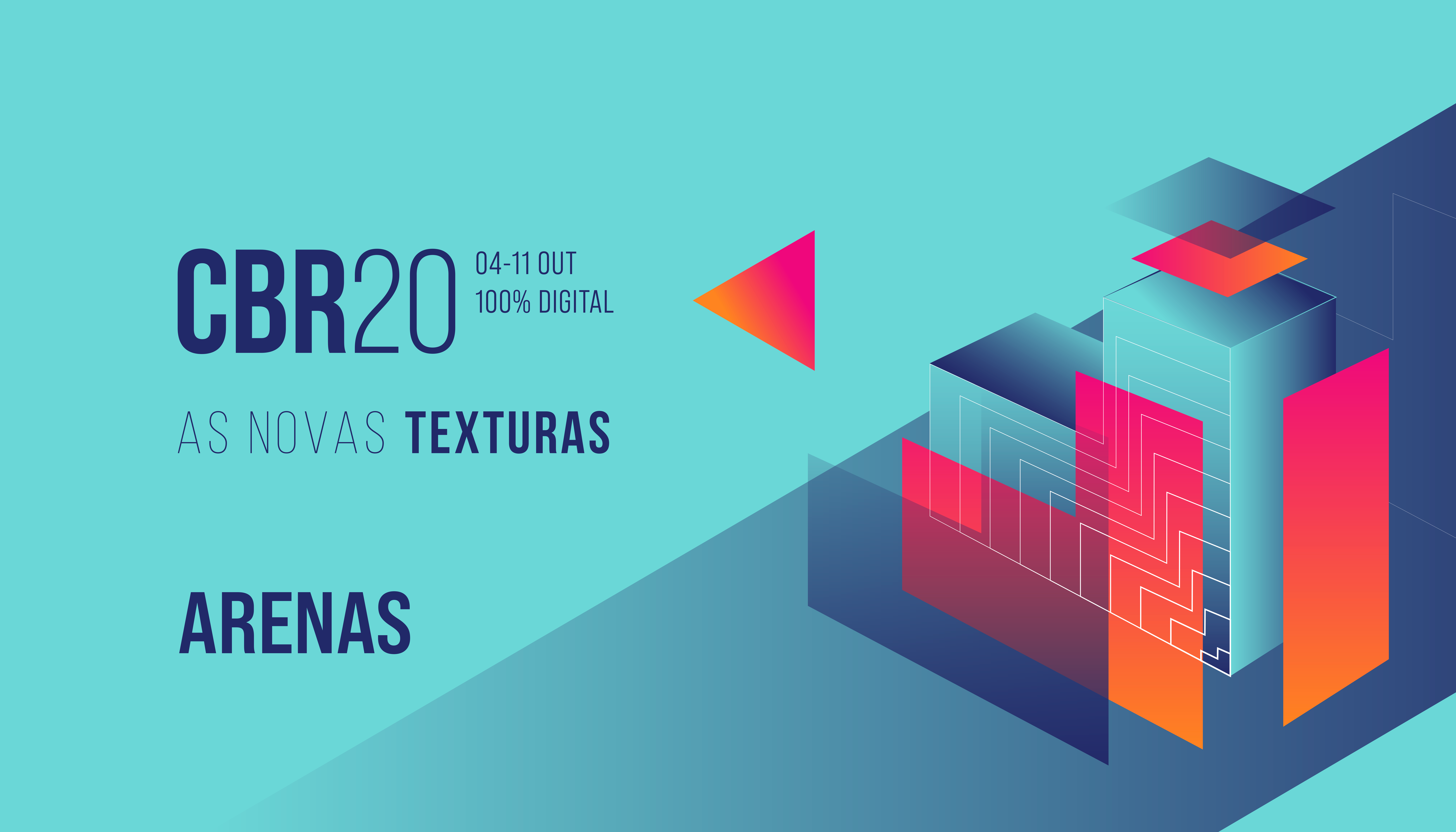 Está chegando a 49ª edição do Congresso Brasileiro de Radiologia e Diagnóstico por Imagem. Com o evento, muitas novidades para a comunidade radiológica. A programação científica do congresso, tradicionalmente, tem excelente qualidade e com renomados professores nacionais e internacionais, o que se manteve nesta edição totalmente online.
Mas, além da programação científica, serão mais de 40 atividades entre os dias 4 e 11 de outubro. Entre os inúmeros destaques estão as Arenas Futuro e Humanidades e Ponto e Contraponto. Tratam-se de atividades específicas que acontecerão somente no final de semana, 10 e 11 de outubro, com propostas inéditas nos congressos realizados pelo CBR.
The Ponto e Contraponto Arena will bring great controversies in Radiology. The activity starts from the idea that different opinions that generate different points of view on approaches and procedures should be put into discussion. Such controversies will be highlighted, on the digital stage of CBR20, with two experts on the subject, each with their own vision, in addition to the moderator, since the debates promise to be "heated".
And the best: the public will be able to participate through chat, sending doubts and comments. To know the topics to be debated and their respective dates and times, see the complete schedule on the CBR20 website.
Arena Futuro e Humanidades, which will have 18 panels, is curated by Dr. Giuseppe D'Ippolito and brings topics that go beyond the technical aspect of the specialty, providing new perspectives and perspectives for radiologists.
Em entrevista ao CBR, o Dr. Giuseppe detalha a atividade e como tem sido a sua preparação. Confira!

Dr. Giuseppe D 'Ippolito
How did the invitation to curate Arena Futuro e Humanidades come about?
It arose from the need to expand the field of vision and attention of our specialty, going beyond technical, scientific or business aspects and contemplating relevant themes of our professional and personal activity, but often forgotten or marginalized. Long before the pandemic, we already felt the need to extend our look to humanistic aspects and which has a strong impact on our ability to exercise the profession and our role in society. The period of isolation and withdrawal only increased the need for this reflection.

In your opinion, what is the gain of this totally new activity at the Brazilian Congress of Radiology, since we did not have a program to talk about topics like these in previous events?
This activity, held at a time specially dedicated to it [on October 10 and 11, Saturday and Sunday morning], takes center stage, bringing relevant themes to the center of the stage that can strengthen us when they are explored and deepened . I believe that this more "holistic" view of our activity is a point of attention mainly for the new generations, exposed to great challenges, and that it will need many of the tools and skills available to be carried out within a larger context.

How has your work been as a curator of these themes and alignment with the speakers and panelists?
The search for themes and protagonists that can really add knowledge and provoke reflections has been a challenging but very rewarding activity. The fact that the event is online certainly facilitates the participation of speakers and moderators. In this sense, we have had an excellent return, not only with regard to the participation of colleagues with the most diverse profiles, but also in the sincere enthusiasm shown to integrate this innovative and much-needed activity. I also remember that many panelists are not radiologists or doctors of other specialties. We seek a diversity of skills to enrich the debate.

Among the panels, do some themes stand out more among radiologists?
Altogether there are 18 themes, with three daily sessions of 1 hour per theme, all designed with the radiological community in mind, but which also interest any other professional activity. The congressman will have three theme options per hour and will be able to complement his participation by watching videos from those round tables later that he was unable to follow. That said, we try to choose topics that are part of our daily reality and that somehow bring restlessness, curiosity or just a legitimate interest. I believe that topics like burnout, home office, negotiation, emigrating abroad, gap year, conflict of generations, women in Radiology, productivity, personal marketing and the future of Radiology, among many other topics, discussed in moderated round tables and composed by experienced colleagues, will make Arena Futuro and Humanities a busy visiting room.

How do the panels intend to contribute to the congressman, that is, what "mark" will be left after the panel at the participating radiologist?
If we can speak of legacy, we hope that the construction of this Arena for the Future of Humanities will be an opportunity to facilitate a more integrative approach to our professional performance [but not only] and that goes beyond the limits of technique and science, as we understand it. The Arena "brand" will be the one that the participants choose after experiencing it.

As a radiologist and member of the College, always in collaboration with the institution, how do you see the "Virada Digital CBR"?
With the spread of offers of technical and scientific content and digital bases, widely accessible and often free, we have been asking ourselves what the role of the Brazilian Congress of Radiology would be today and in the future. Some verbs come to mind: innovate, expand, integrate, provoke, reflect, share, improve. The fuel to transform these verbs into nouns can be and will be the Brazilian Congress of Radiology.

What message do you leave to the radiologist at this moment?
Participate in CBR 2020 and discover new ways to achieve it.