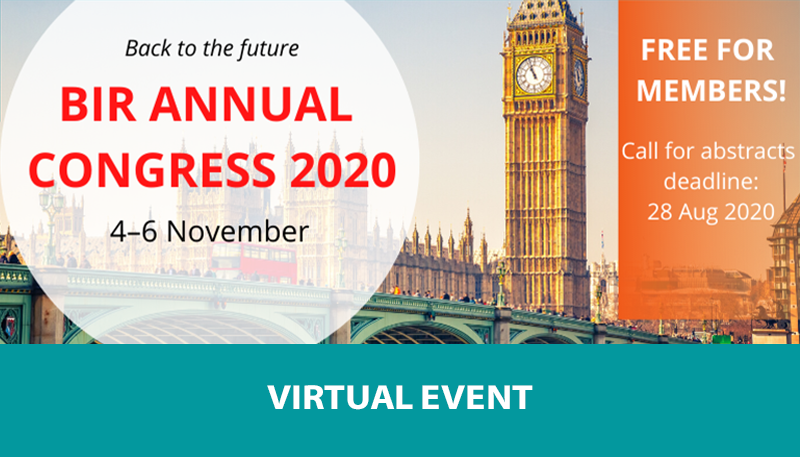 The Annual Congress of the British Institute of Radiology (BIR) will take place between the 4th to the 6th of November 2020, in a completely online event.
Due to the partnership between the entities, CBR members can become members of the BIR for a special fee and enjoy the event completely free of charge.
In addition, the BIR association also offers great discounts on other virtual events, free access to the online content platform, including the BJR, online learning library and Primal Pictures (anatomy software).
To join the BIR, access the space dedicated to the entity in the Member Space and learn how!