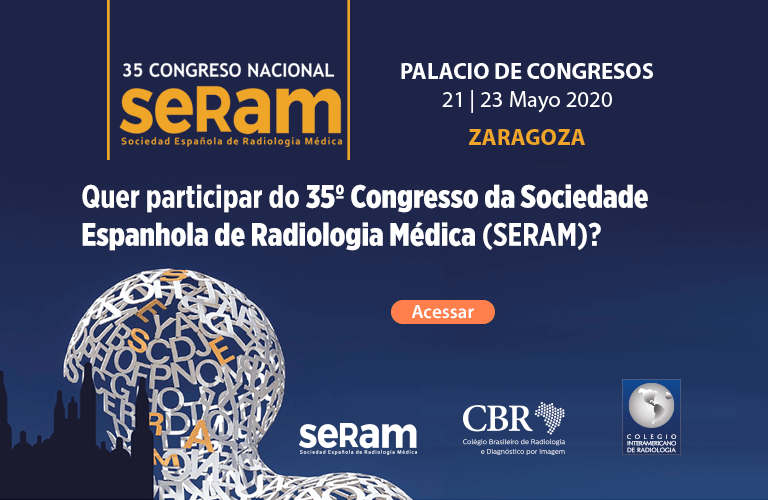 Special for residents: three will have tickets CBR-funded areas, learn more!
The Brazilian College of Radiology and Diagnostic Imaging (CBR), in partnership with the Inter-American College of Radiology (CIR), is providing 30 free registrations to residents and young radiologists aged up to 40 years associated with CBR to attend the 35th Congress of the Society. Spanish Medical Radiology (SERAM), which will take place from May 21 to 23 in Zaragoza, Spain.
Among the selected residents, three will have CBR-funded area tickets.
Read the full regulation and don't miss this opportunity!