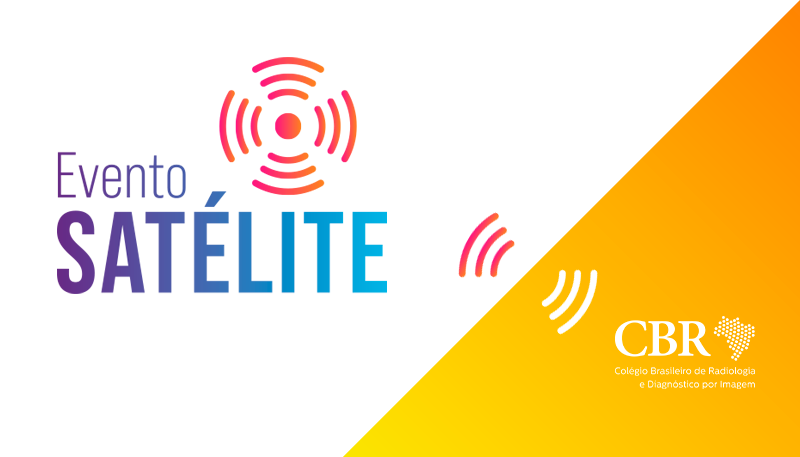 Right after the 49th edition of the Brazilian Congress of Radiology and Diagnostic Imaging (CBR20), held 100% online between October 4th and 11th, the College invites for two other activities. The Satellite Events, divided into two areas, one in the area of Neuroradiology and the other in the area of Radioprotection, will also take place in a completely digital environment and completely free of charge. Check the schedule of each event and ensure your participation, registration is free.
Neuroradiology
With the theme New Horizons - Asia and under the coordination of the neuroradiologist, Prof. Dr. Leonardo L. Macedo, this program will be different because for a week, from 12 to 16 October, between 9 pm and 10 pm, it will have the first class aimed at the general public, with a general lecture on the country of origin of the speaker of the day.
It will be an excellent opportunity for the radiologist to attend, even with the presence of friends and / or family, as the lecture provides an opportunity to discover a little more about aspects such as economy, health, tourism and the beauties of Singapore, Hong Kong / China , Turkey, Japan and Russia. Then, the speaker will address topics related to the area of Neuroradiology, providing new knowledge from a new perspective.
Classes will be in English and the event completely free.
Full schedule and registration: https://cbr.org.br/neurorradiologia-novos-horizontes-asia/
Radioprotection
The Satellite Event in the area of Radioprotection is coordinated by the president of CBR. Prof. Dr. Alair Sarmet Santos and will take place on October 14th with two different activities. The first, from 12:00 pm to 1:00 pm, in partnership with REPROPLAN (Occupational Radiology Protection Optimization Network in Latin America), will have the theme "Challenges of Radiological Protection in Nuclear Medicine".
The second activity, which will take place from 7 pm to 8 pm, will be a round table with the theme "Implementation of Radiological Protection in the Academic Area".
Full schedule and registration: https://cbr.org.br/evento-satelite-radioprotecao/