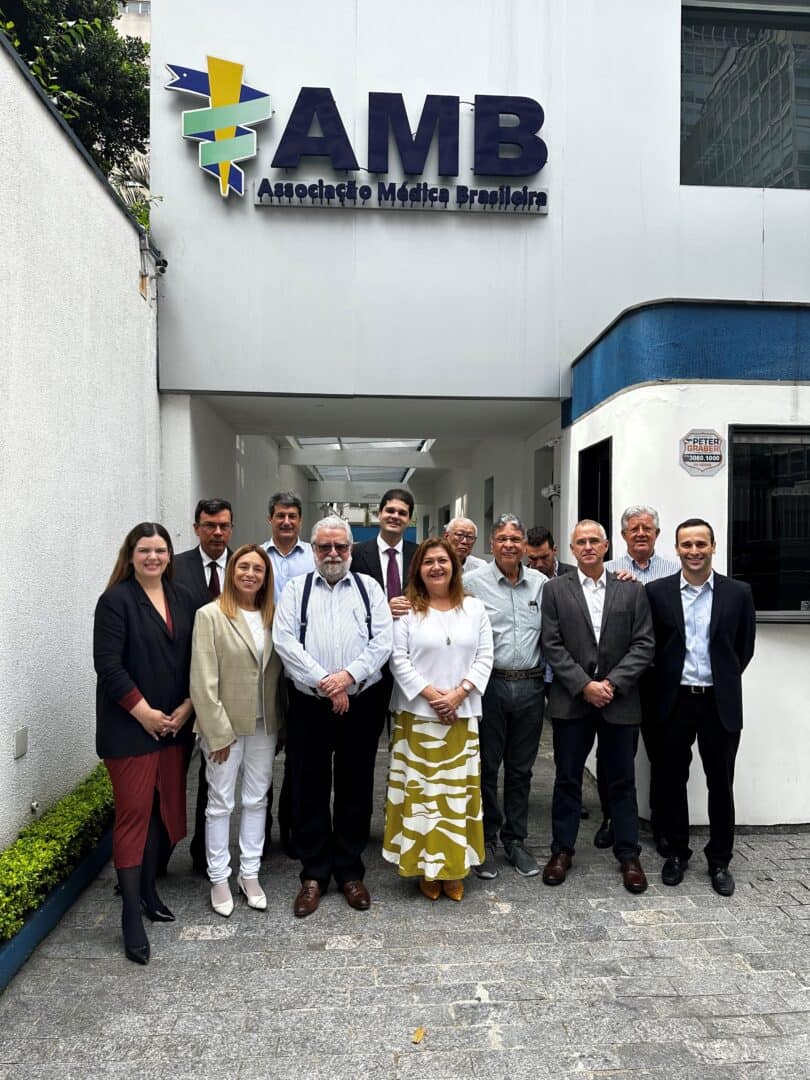 The Brazilian College of Radiology and Diagnostic Imaging (CBR) and the Brazilian Medical Association (AMB) met today (April 5) at 12:00 noon at the AMB headquarters, located in São Paulo (SP), to strengthen relations and discuss relevant topics to radiologists.
Present at CBR were: Dr. Cibele Carvalho – President; doctor Rubens Chojniak – 1st Vice President; doctor Hélio Braga – 2nd Vice President; doctor Bernardo Tessarollo – 1st Secretary; doctor Ronaldo Baroni – Scientific Director; Dr. Juliana Tapajós – Director of Professional Defense and Dr. Gustavo Balthazar – 1st Treasurer. For the AMB: Dr. César Eduardo Fernandes – President; Dr. Maria Rita De Souza Mesquita - 1st Secretary; doctor Akira Ishida - 1st Treasurer; doctor Fernando Sabia Tallo - 2nd Treasurer; doctor Antonio José Gonçalves - General Secretary and Dr. Etelvino de Souza Trindade - Vice President of the Midwest Region.
The following were discussed at the meeting: the importance of defending the Medical Act and strategies to contain the invasion of other professions in Radiology and Imaging Diagnosis and the impacts of CFM Resolution No. 2330/23.

Stay tuned and follow the institutional agenda with all events where CBR is present.
Together we are stronger!

#CBR_Radiology #Radiology #Radiology