Representatives of the Brazilian College of Radiology and Diagnostic Imaging (CBR) were present at the XXV Pernambucana Radiology Conference (JPER2023), which took place between August 3rd and 5th. Dr. Cibele Carvalho (CBR President) and Dr. Ronaldo Baroni (CBR Scientific Director) were present during the main event of the Society of Radiology of Pernambuco (SRPE), an entity affiliated to the College.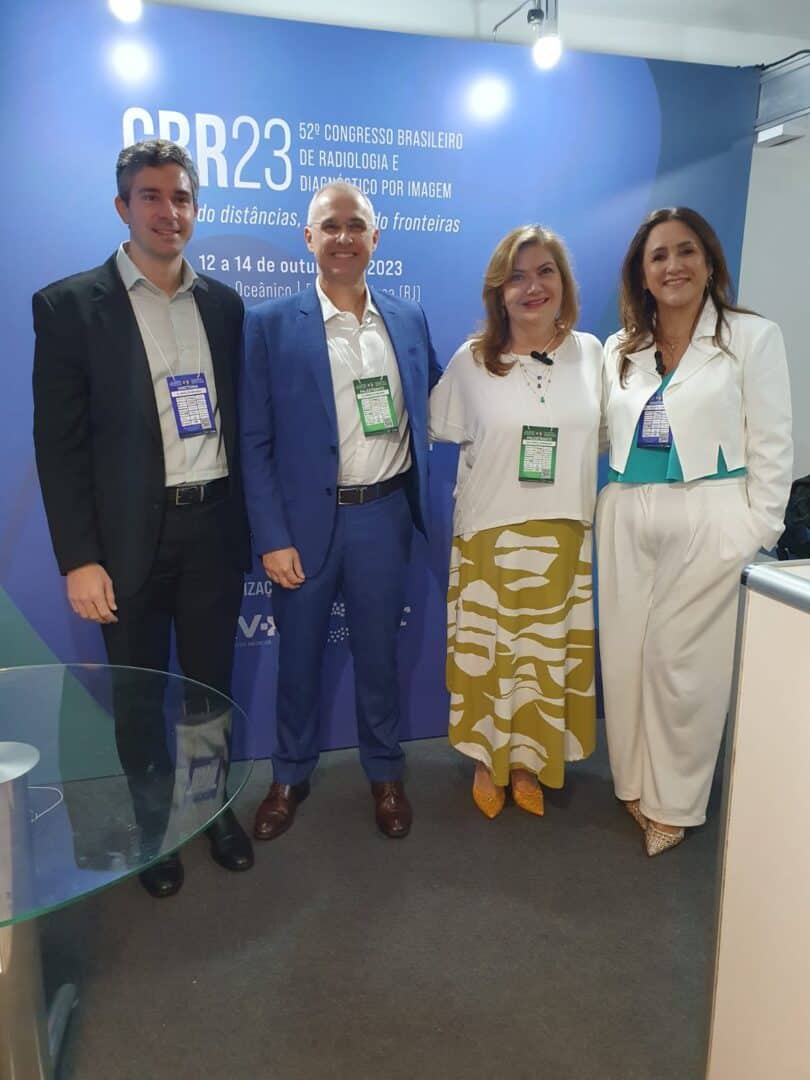 Read more: Check the scientific program and main activities of CBR 23
The CBR was also present with a stand, where the congressman could register for the CBR23, II Symposium on Quality and Management of Clinics - SQG23, CBR ESOR Asklepios Chest Course 2023, pay the annuity, enroll in free courses at the College, answer questions and provide guidance on topics relevant to Radiology.
Congratulations SRPE for the beautiful event!
Stay on top of CBR's social networks, follow us on Instagram , Facebook It is LinkedIn