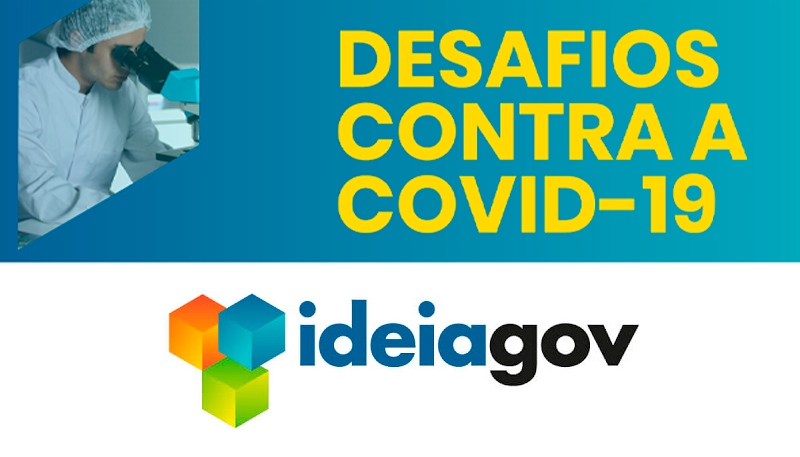 Recently launched, IdeiaGov is a collaboration program between society and the public administration of the State of São Paulo. The objective is to encourage the private sector to offer ideas and generate technological solutions that improve management performance and consequently bring benefits to citizens.
The main role in training public managers for innovation, in structuring and disseminating the challenges to be solved, in selecting and mentoring companies throughout the implementation of solutions and in supporting the consolidation of business models.
Access the website http://ideiagov.sp.gov.br/ join this community with projects.
The program is an initiative that brings together the Secretariat of Economic Development of the State of São Paulo Government of the State of São Paulo and the Impact Hub São Paulo and has the support of a team composed by IPT - Technological Research Institute, Wylinka, Banco Inter-American Development Bank, Tellus Group and Hospital das Clínicas, USP Medical School.
Challenges against COVID-19
The public calls for Technological Challenges Against Covid-19 aim to select innovative solutions to solve specific challenges that public health agencies have faced in combating Covid-19.
Promoted by the Economic Development Secretariat and the Impact Hub, the IdeiaGov challenges against Covid-19 count on the partnership of different government agencies, such as: the São Paulo State Department of Health, the Hospital das Clínicas of the Faculty of Medicine from the University of São Paulo, the Institute of Technological Research (IPT) and the São Paulo Data Processing Company (PRODESP).
The initiatives are also supported by several organizations operating in the areas of business generation from science and technology, innovation in government and social technologies, such as Wylinka, Instituto Tellus and Prosas.
The Public Notices are the result of an alliance that believes in the potential of science and technology to develop innovative and high-impact solutions for the health of the Brazilian population when facing Covid-19. Check out the open challenges and sign up!
How can the use of Artificial Intelligence algorithms help radiologists in the Diagnosis of COVID-19 through Computed Tomography and Chest X-rays?
Registration from June 26 until 6 pm on July 13, 2020.
Learn more at: https://prosas.com.br/editais/7347-edital-ideiagov-para-uso-de-algoritmos-de-inteligencia-artificial-para-diagnostico-do-covid-19