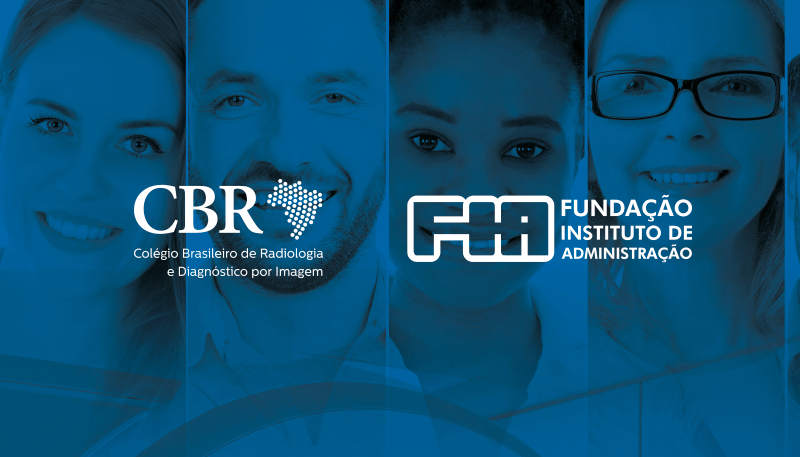 Classes will begin in April at the CBR Continuing Medical Education Center (CEMC CBR)
Launched in September last year, during the CBR's 70th anniversary celebrations, the MBA Gestão em Diagnóstica Medicine brings, in partnership with the FIA (Institute of Administration Foundation), an opportunity for professionals seeking skills updating and development in order to develop better management of your business or as a professional in your work environment.
The course is aimed at professionals in the areas of administration or health. It will start in April, with inaugural class on the 5th, and will be held fortnightly, at the CBR Continuing Medical Education Center (CEMC CBR), in São Paulo.
The faculty is composed mostly of masters and doctors, besides having specialists and professionals with notorious knowledge in the area and solid didactic and market experience, which guarantees the excellent technical, academic and didactic qualification to the students.
There is no registration fee for those interested and CBR members have exclusive discount on tuition.
More details in: https://fia.com.br/mba/gestao-medicina-diagnostica/
Selective process:
1st stage - Registration through the FIA website;
2nd stage - Curriculum analysis;
3rd stage - Interview with the Coordination;
4th stage - Approval and call for registration.
Curriculum:
Systemic View of the Health Sector
Strategic management
Health Operations and Quality Management
Diagnostic Medicine Operations
Innovation and Entrepreneurship
Incorporation of New Technologies
Finances
Marketing and Customer Relations
People management
Management Systems
Experiential Activities
Interpersonal Skills
Course Completion Paper
Tags: cbr, management in diagnostic medicine, MBA