LGPD as a tool for information security is the theme of one of the 11 panels of the 1st Symposium on Quality and Clinical Management of the Brazilian College of Radiology and Image Diagnosis (CBR). The event will be held from the 1st to the 3rd of September, in Florianópolis (SC), with themes that cover safe practices for patient-centered care, health market trends, strategies and performance for imaging services. Secure your spot!
The thematic panel on LGPD as a tool for information security will address:
- LGPD challenges in imaging services, with a lecture by Alan Skorkowski, lawyer specializing in Civil and Consumer Law at CBR
- LGPD as an ally in information security, with a lecture by Anderson Mattozinhos de Castro, an executive in the Diagnostic Imaging market and auditor of the Accreditation Program in Diagnostic Imaging (PADI)
There will also be a Round table Moderated by Ruy Moraes M. Guimarães, coordinator of the Commission for Accreditation in Diagnostic Imaging (Cadi) of the CBR, Clinical Director of the Hospital Centro Médico de Campinas and one of the coordinators of the Symposium.
LGPD
A General Personal Data Protection Law (Law n. 13,709, of August 14, 2018) came into effect in September 2020. The law regulates the collection, storage and availability of personal data in Brazil, both in physical media and on digital platforms.
The 1st CBR Clinic Quality and Management Symposium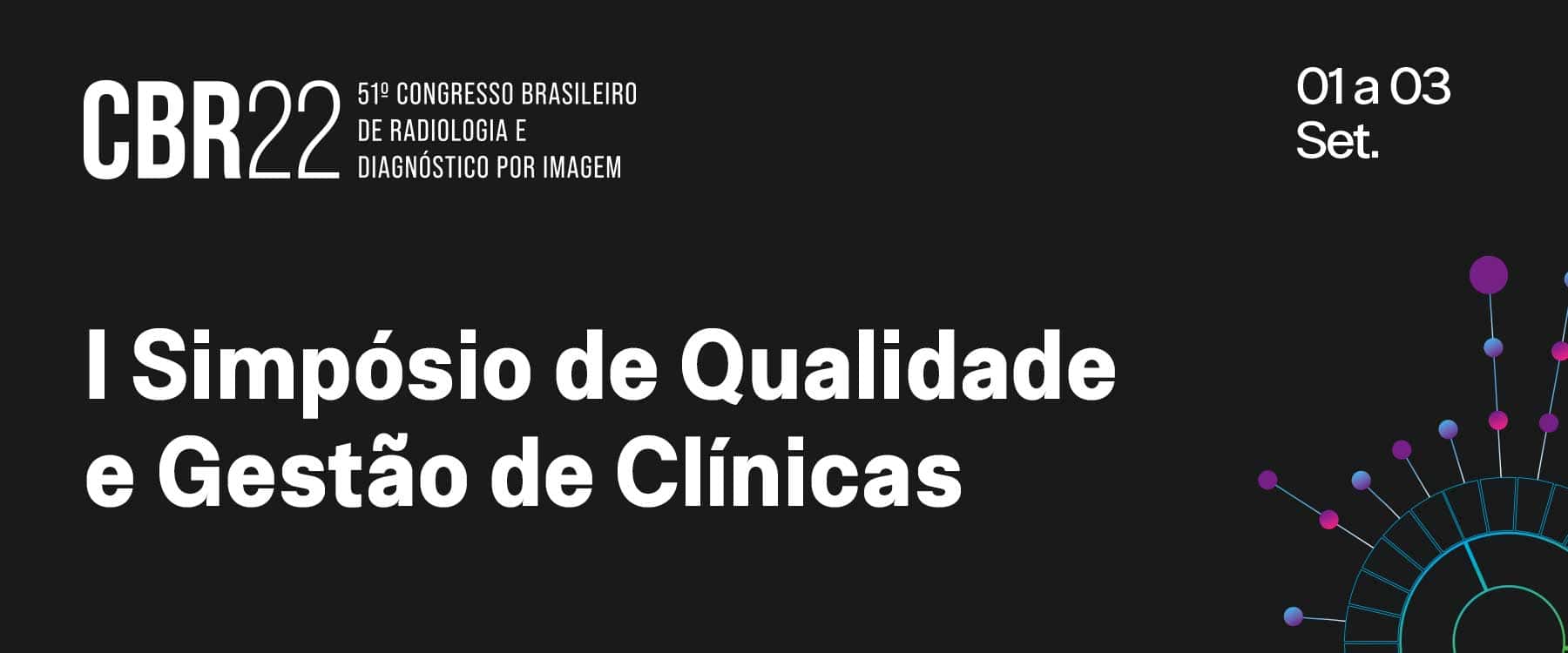 The 11 panels will feature presentations of methodologies, discussions and case studies of success from renowned institutions that contribute to the knowledge and application of best quality and management practices in radiology and imaging services.
The panels will address topics such as: Padi, Quality on the agenda, The patient at the center of care, CBR Quality Seals Program, Health Market Trends, Current health market and much more.
"In times of pandemic and financial crisis, the question of how much quality management models add to sustainability and safety and how they can become part of the day-to-day routine of radiology clinics or imaging centers came into focus. ", highlights the organization of the 1st CBR Clinic Quality and Management Symposium.
In addition to Ruy Moraes M. Guimarães, the event is coordinated by Linei Urban, coordinator of the CBR National Mammography Commission, and Luís Ronan Souza, director of the Brazilian Association of Radiology and Diagnostic Imaging Clinics (ABCDI).
Read too: Lectures and case presentations on creating high-performance radiological teams in the CBR Symposium program