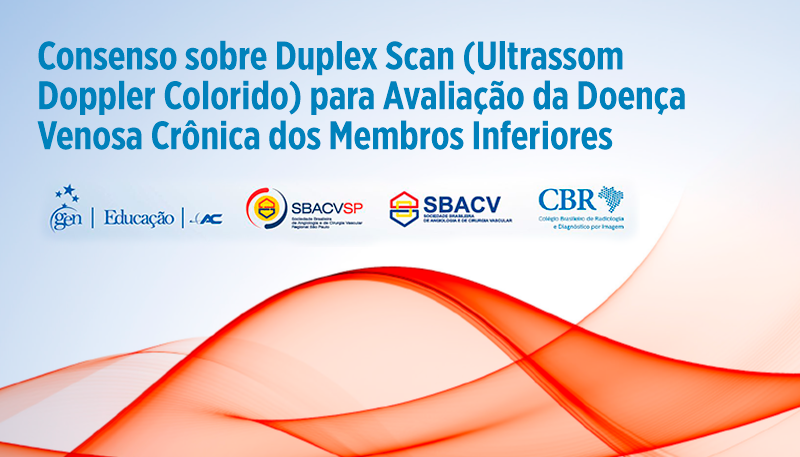 The Brazilian College of Radiology and Diagnostic Imaging (CBR) and the Brazilian Society of Angiology and Vascular Surgery and its Regional São Paulo recently published this important document, whose objective is to elucidate, step by step, the realization of a duplex color scan, emphasizing anatomical, technical details and trying to contribute to the training of the specialist, helping to carry out and standardize the exam.
"This is the first, so we hope, of several other books addressing vascular Doppler ultrasound, the result of a partnership between SBACV-SP and CBR. We are absolutely sure that this work will contribute a lot to the continuing education of our colleagues and residents of both specialties ", say doctors and presidents of SBACV - Regional São Paulo, Marcelo Calil Burihan (2018-2019) Marcelo Fernando Matielo (2016 -2017).
Dr. Alair Sarmet Santos, president of CBR, reinforces that there is a growing demand for knowing which are the most appropriate criteria, not only for indicating the request for exams, but also the best techniques for performing them. "We seek to standardize the way in which the findings identified in the exam should be described and a common language, which facilitates understanding between the requesting physicians and the executors of these exams. With this Consensus, our Societies of Specialties involved propose to demonstrate that the union of competences and expertise, can bring important subsidies for better care to patients with chronic venous disease of the lower limbs ", he adds.
The document is available free of charge in PDF format on the CBR website. click here and read in full.