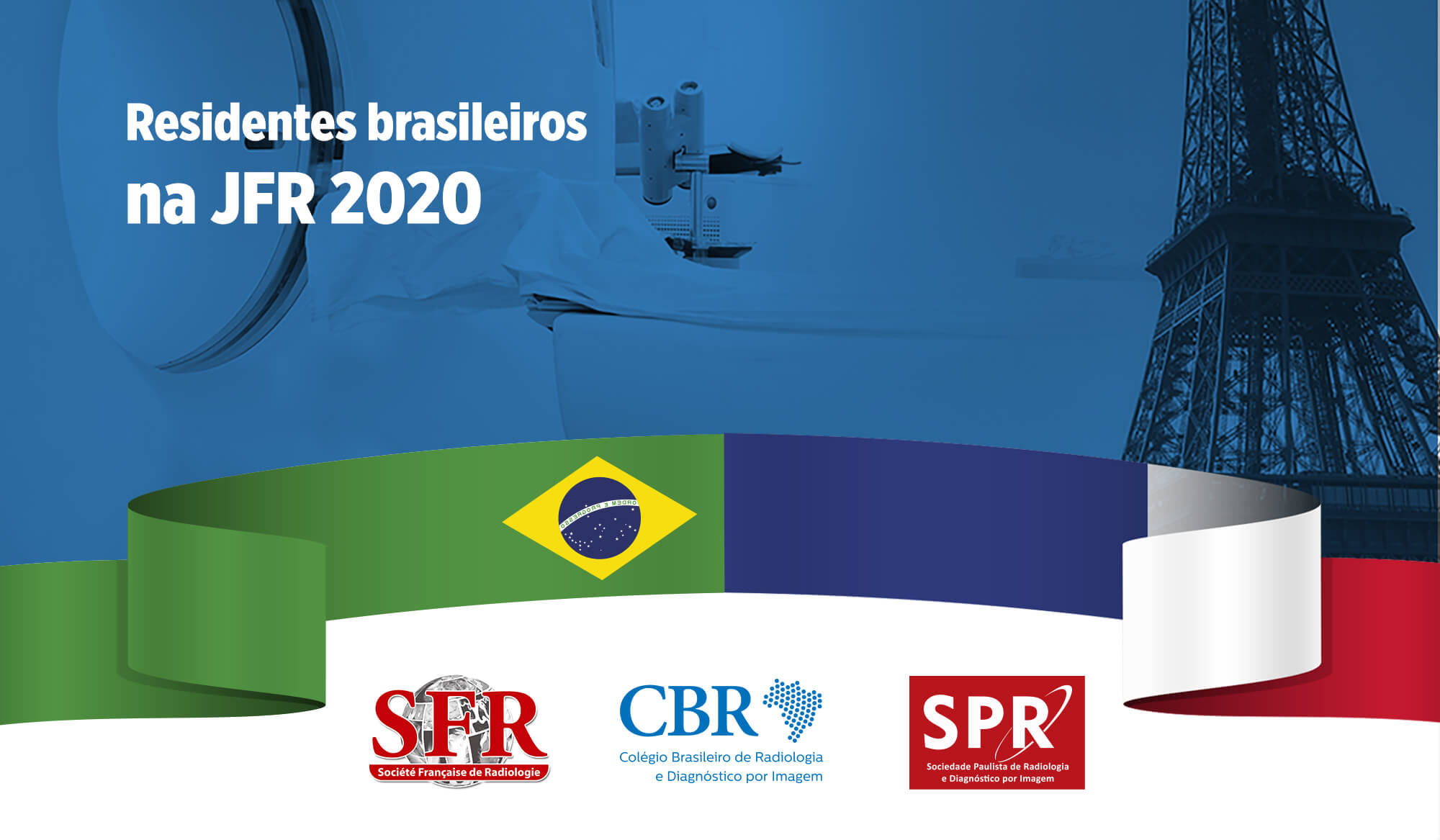 The French Society of Radiology (SFR) will pay tribute to Brazilian radiology in 2020, during the French Day of Radiology (JFR), which will take place in Paris from 2 to 5 October.
Nine Diagnostic Imaging residents will be selected to attend the event, receiving free registration, financial support for airfare purchase and lodging from SFR. Three of these residents will still be selected to participate in a Junior Quiz during the event, a traditional JFR programming competition aimed at bringing together competitors sent from the honored countries - by 2020 they will be residents of Brazil, China and host France.
The Brazilian College of Radiology and Diagnostic Imaging (CBR) and the Paulista Society of Radiology and Diagnostic Imaging (SPR) will jointly select the nine residents who will attend the event. Those interested in participating in this process should:
be an active member of CBR and / or SPR;
be attending R3 or R4 in 2020 in a service recognized by the CBR;
have fluency in the French language (in addition to the event programming being mostly French, three residents will be nominated to participate in the Junior Quiz and therefore have to communicate in French);
send an updated curriculum (CV), expressing their university and specialization trajectory so far;
submit a letter of reference prepared by the head doctor of your residence, document in which the person responsible must report the professional qualities of the candidate;
present a motivational letter written in his or her own hand by the applicant, which should state the reasons why he / she wishes to participate in the project
prepare a scientific poster for the event and submit the abstract to SFR by March 5, 2020.
The above material must be sent by interested parties that meet the minimum requirements for both entities (CBR and SPR) in the emails educacao@cbr.org.br and sprglobal@spr.org.br, until the day January 20, 2020. Between this date and January 31st, CBR and SPR will select the nine best candidates enrolled in the process. After this selection will be highlighted the three residents who will participate in the Junior Quiz. The final result of the entire selection will be announced by the entities in their media on February 1st.
Remember that, as listed in the requirements, the selected will have to prepare a scientific poster for the event, and must submit the summary to SFR by March 5. Information on how this summary should be prepared will be disclosed later by CBR and SPR.