The Diagnostic Imaging Accreditation Program (PADI) will be the subject of an exclusive panel at the 1st Symposium on Quality and Clinical Management of the Brazilian College of Radiology and Imaging Diagnostics (CBR). The event will be held from September 1st to 3rd, in Florianópolis (SC), with themes that cover safe practices for patient-centered care, health market trends, strategies and performance for imaging services. Registration is now open.
The Symposium will have 11 panels with presentations of methodologies, discussions and case studies of success from renowned institutions that contribute to the knowledge and application of the best quality and management practices in radiology and imaging services.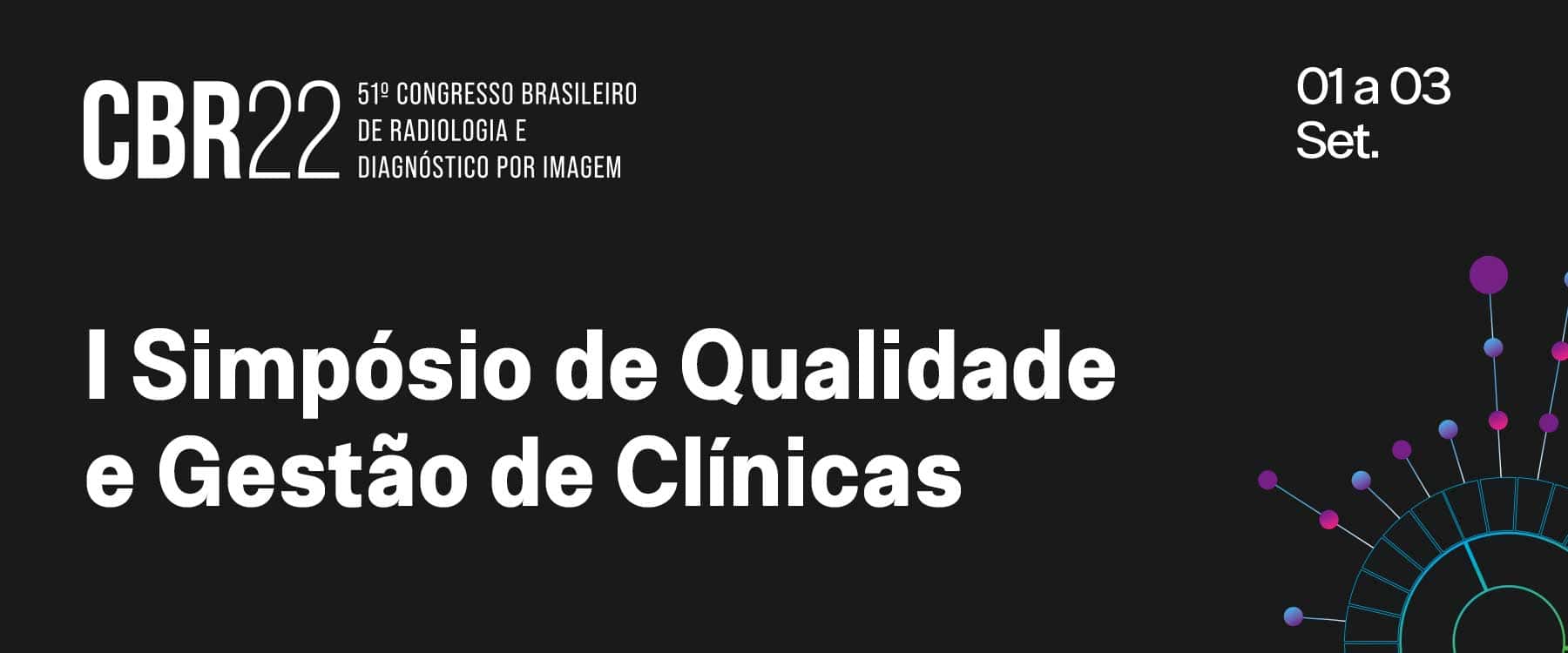 The panel dedicated to Padi at the CBR Symposium will be held on September 1st and will address the following topics:
- Changes from version 5 of Norma Padi, with a lecture by Anderson Mattozinhos (MG), an executive working in the field of diagnostic medicine with specific training in the Diagnostic Imaging market and a Padi auditor since 2015.
-  Strategies for achieving Padi accreditation, with a lecture by Aline Ducatti, consultant in executive health management, health project management and quality certifications and Padi auditor since 2015
- Added value of the Padi Accreditation, with a lecture by Laura Acauan, master and doctor in nursing, nursing specialist in radiology and imaging, quality management in services and MBA in hospital management and PADI auditor.
- Alliar group CDB case presentation, with a lecture by Viviane Pichineli, nurse (UNIFESP), MBA in Health Systems and Services (FGV), Specialist in Hospital Epidemiology (UNIFESP) and Quality and Customer Experience Manager at Grupo Alliar.
Other panels of the 1st CBR Clinic Quality and Management Symposium
The other 10 panels of the 1st Symposium on Quality and Management of CBR Clinics will address topics such as LGPD, The Patient at the Center of Care, Health Market Trends, CBR Quality Seals Program, Current Health Market and Creating Radiological Teams of High performance.
"The current culture of quality management in imaging services advocates the patient at the center of care. More and more radiology and diagnostic imaging managers are looking for management models that aim at process efficiency and business sustainability", says the event's organization. "In times of pandemic and financial crisis, the question of how much quality management models add to sustainability and safety and how they can become part of the day-to-day routine of radiology clinics or imaging centers came into focus. ."
The Symposium promoted by CBR will also have presentations of scientific works in the area of Quality and Management.
Read too: Risk management in diagnostic imaging: security, profitability and stability