The Cardiovascular program at the 51st Brazilian Congress of Radiology and Diagnostic Imaging (CBR22) includes refresher courses at basic, intermediate and advanced levels. CBR22 will be held from September 1st to 3rd, in Florianópolis (SC) and will bring the very latest in radiology, with scientific activities in 16 subspecialties and other areas of interest in the area, all in an environment focused on promoting wide integration among participants. Sign up right now!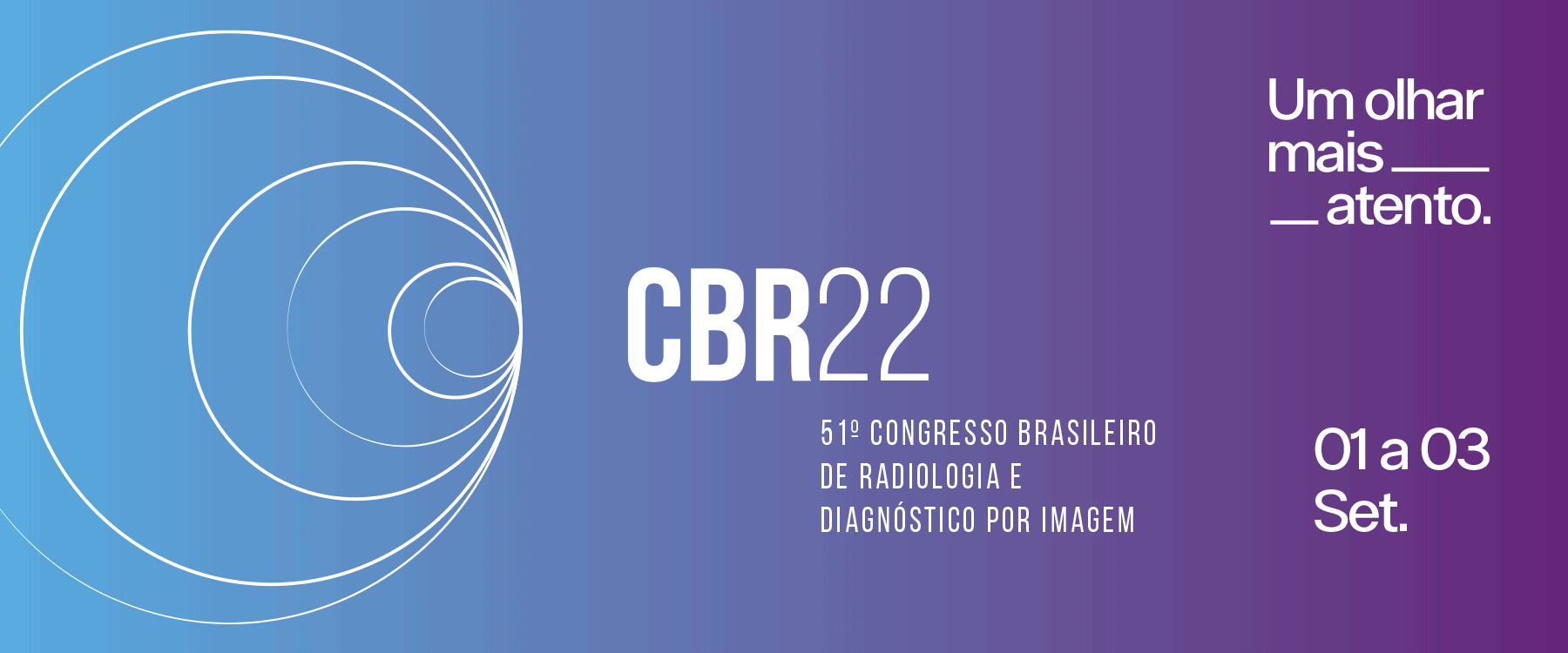 The refresher courses in Cardiovascular will be held on the 2nd and 3rd of September. The Basic Module - Cardiac CT/MRI will address, among other topics: How and why to use medications in coronary angiography, acquisition with dose modulation in coronary angiography, cardiac anatomy by MRI for general radiologists and acquisition indications and protocols of cardiovascular MRI.
The Intermediate Module - Cardiac CT/MRI will address: How to correct artefacts in Coronary Angiotc (ECG Editing), Evaluation of stents and coronary angiotc grafts and myocardial post-contrast delayed enhancement: how to do it and how to optimize it, among other topics.
The Advanced Module - Cardiac CT/MRI of the update course offered at CBR22 will have: TAVI protocol and variants by Angiotc of coronary arteries, Angiotc of congenital heart disease: Acquisition and basic analysis, Cardiac MRI: T1 map, Evaluation of patients with arrhythmias by MRI and Cardiac MRI: Discussion of complex cases, among other classes.
The Cardiovascular activities at the 51st Brazilian Congress of Radiology and Diagnostic Imaging will feature the participation of renowned specialists in the area. They are: Roberto Sasdelli Neto (SP), Gustavo Lemos Pelandre (SC), Manoel Lourenço Lima Neto (RN), Walter Yoshiharu Ishikawa (SP), Juliana Serafim da Silveira (RJ), Henrique Simão Trad (SP), Eduardo Kaiser Ururahy Nunes Fonseca (SP), Amarino de Carvalho Oliveira Júnior (RJ), Fabio Vargas Magalhães (SC), Gilberto Szarf (SP), Marcelo Souto Nacif (SP), Flavia Pegado Junqueira (SP) and Joalbo Matos Andrade (DF).
CBR22
The Congress will also have: Arenas, Marathon and exhibition of scientific works, among a series of unmissable attractions. In addition to Cardiovascular, CBR22 will have scientific activities in the following areas:
- Abdominal Gastrointestinal
- Genitourinary Abdominal
- Head and neck
- Professional Defense
- breast
- Hybrid Methods
- MSK
- Neuroradiology
- Oncology
- Pediatrics
- Female Pelvis
- Radioprotection
- Chest
- Ultrasound in Gynecology
- Ultrasound in Obstetrics
- General Ultrasound